Audio
"Catacombs" - Reservoire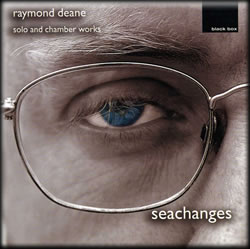 "The departed Hartmann's creative spirit draws me to the skulls, and the skulls glow softly from within." These words of Mussorgsky's drew me to the eight section of the "Pictures from an Exhibition", inspired by the paintings of Viktor Hartmann, and subtitled "Con Mortuis in Lingua Mortua" ("with the dead in a dead language").
I treat Mussorgsky's remarkable chordal succession in a semi-serial fashion as the basis for 8 variations which incorporate a fughetta ("The Catacombs Fugue") and a lullaby ("Berceuse funèbre"). The quiet ending is directly quoted from Mussorgsky – but in inversion (through a glass, darkly).
"Catacombs" was commissioned in 1994 by Dublin's Project Arts Centre for the ensemble Sequenza, now (perhaps appropriately) defunct.