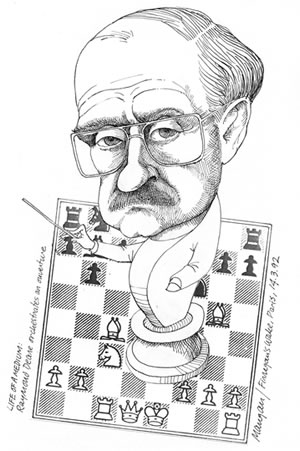 Raymond Deane
If you wanted to point to a key change through the emergence of a new composer, the moment would probably be the appearance of Raymond Deane playing his own music at the young composers' concert of the first Dublin Festival of 20th Century Music in 1969. Deane was the first of a new breed to make a splash.
Michael Dervan: Introduction to The Invisible Art, New Island 2016.
Raymond Deane brings a Western European training to what would seem a distinctly Irish sensibility. The musical processes that change by degree over the course of each piece, and the subtlety of change within them, give his music its staying power... Music satisfying in its formed integrity and tonal sensitivity... that is worth getting to know.
Gramophone Magazine.
Raymond Deane was born in Co Galway, on the west coast of Ireland, on 27 January 1953. From 1963 he lived in Dublin, where he studied at University College Dublin, graduating in 1974. He was a founding member of the Association of Young Irish Composers, and won numerous awards as a pianist.
He subsequently studied in Basle with Gerald Bennett, in Cologne with Karlheinz Stockhausen, and in Berlin with Isang Yun.
He was featured composer in the 1991 Accents Festival (with Kurtag) and the 1999 Sligo New Music Festival (with Roger Doyle). He has featured in several ISCM festivals (Mexico City, Manchester, Hong Kong), in the festivals l'Imaginaire irlandais (Paris 1996), Voyages (Montreal 2002), Warsaw Autumn (2004), and regularly in the UNESCO International Rostrum of Composers (his Ripieno for orchestra winning a special prize in 2000).
He was artistic director of the first two RTÉ Living Music Festivals (Dublin 2002/2004), showcasing the music of Luciano Berio and contemporary French music respectively. He was awarded a Doctorate in Composition by the National University of Ireland (Maynooth) in 2005. He has been a member of Aosdána, the government-sponsored academy of artists, since 1986.
His works have been commissioned by, among others, the Irish national broadcaster RTÉ (for the RTÉ National Symphony Orchestra of Ireland and the RTÉ Contempo String Quartet), the Irish Chamber Orchestra (three times), the Vanbrugh String Quaret, the Callino String Quartet, the Arditti String Quartet, the Schubert Ensemble of London, the bass-clarinettist Harry Sparnaay, the pianist Hugh Tinney (twice), the Danish Nordlys Ensemble, etc. His chamber operas The Poet and his Double and The Wall of Cloud were commissioned by Opera Theatre Company. His full-scale opera The Alma Fetish was given its concert premiere by Wide Open Opera in Dublin in 2013.
The chamber opera Vagabones, with a libretto by Renate Debrun based on a play by Emma Donoghue, was commissioned by Opera Collective Ireland who toured Ireland with it in 2019.
CDs entirely devoted to his music have been issued on the Black Box, Naxos/Marco Polo, RTÉ, and Resonus Classics labels.
In 1992 he published Death of a Medium, a novel (Odell & Adair), and in 2014 In My Own Light, a memoir (Liffey Press). He regularly publishes articles on culture and politics in various print and online outlets.
Raymond Deane is based in Dublin and spends part of the year in Fürth (Bavaria).
Caricature' -
Gerald Mangan